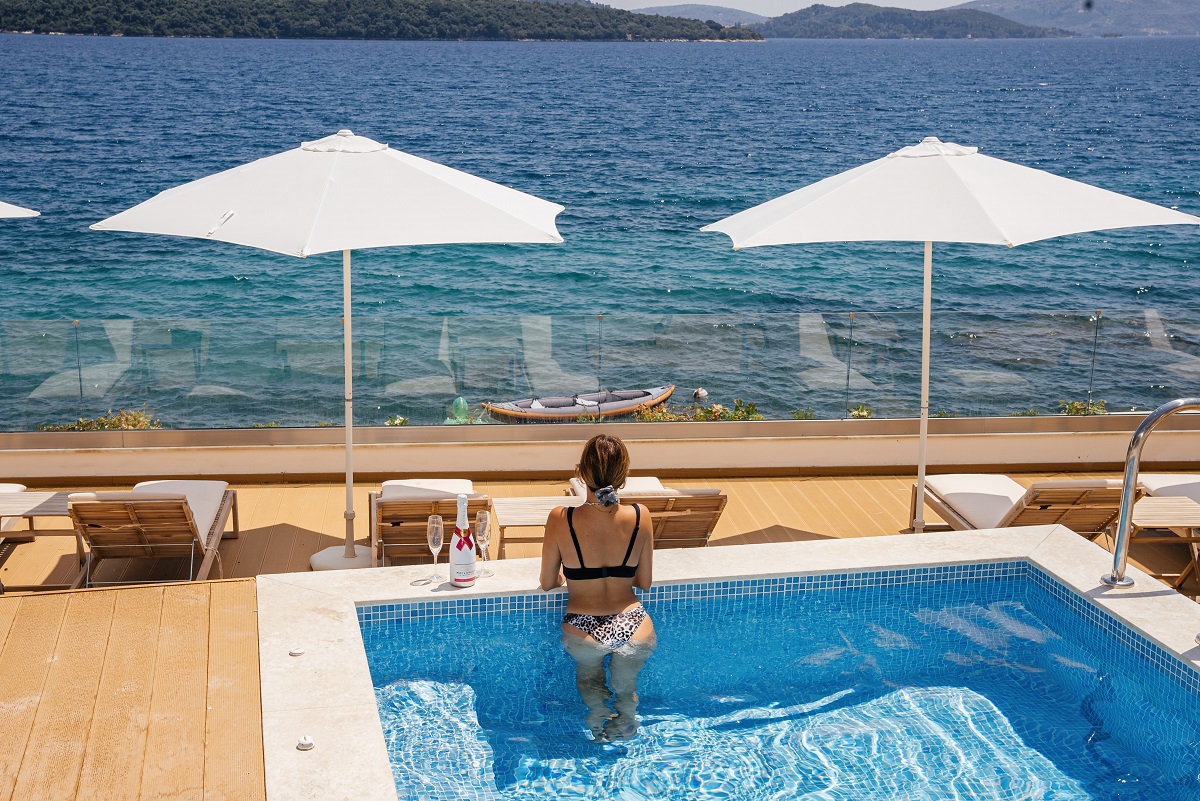 Welcome to Lefkada Blue Luxury Apartments, where beachfront elegance meets unparalleled comfort in the picturesque village of Perigiali, Lefkada. Immerse yourself in the beauty of the Ionian Sea and experience a truly unforgettable vacation in Greece. Our apartments, boasting magnificent sea views from every room, provide the perfect setting for a rejuvenating and luxurious getaway.
Beachfront Bliss
Located right on the beach, Lefkada Blue Luxury Apartments offer direct access to the crystal-clear waters of the Ionian Sea. Step outside your door and feel the soft sands between your toes as you relax under the warm Greek sun. Whether you're seeking a romantic escape or a family adventure, our beachfront location promises a serene and idyllic setting for your vacation.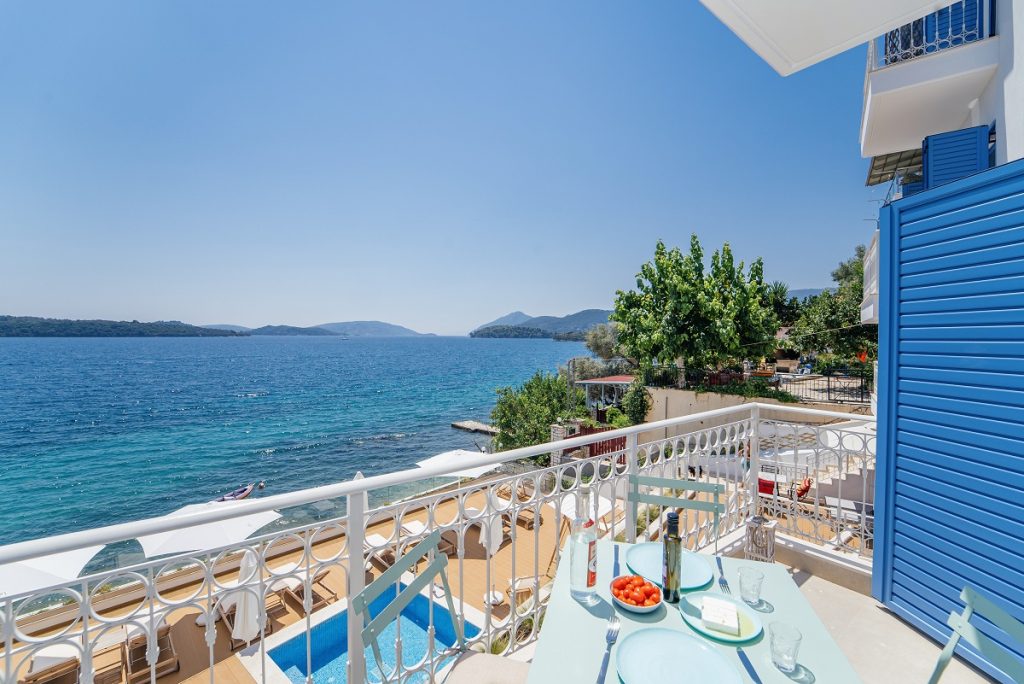 Elegantly Designed Spaces
Each of our apartments is meticulously designed to provide the utmost comfort and luxury during your stay. From the ample kitchens to the spacious living rooms and stylish bedrooms, every detail has been carefully considered to create a harmonious and inviting ambiance. Wake up to breathtaking sea views from your bedroom, unwind in the comfortable living room, and prepare delicious meals in the kitchen while being captivated by the endless blue horizon.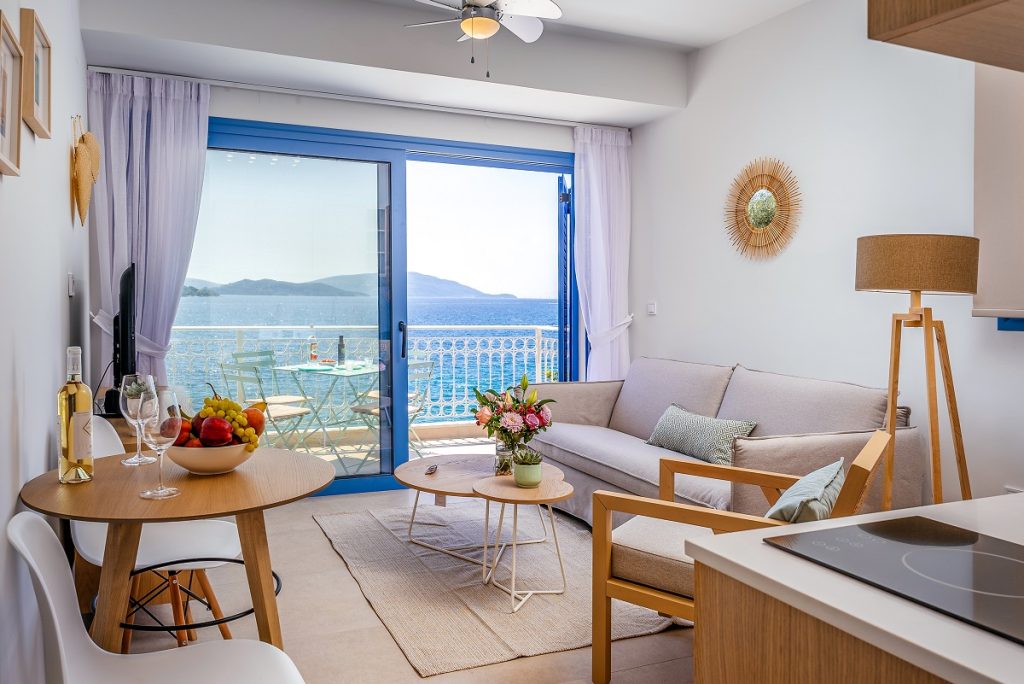 Benefit from the Knowledge of Our Luxury Experience Team
When you choose Lefkada Blue Luxury Apartments, you gain access to WhatsOnGreece's exceptional Luxury Experiences Team, ready to orchestrate every detail of your trip. From seamless Airport Transfers directly to your stunning apartment, to crafting unforgettable moments throughout your stay, we ensure a truly bespoke and extraordinary vacation.
Discover Perigiali and Beyond:
Lefkada Blue Luxury Apartments offer not only a haven of relaxation but also a gateway to explore the enchanting island of Lefkada. From picturesque beaches and charming villages to stunning natural landscapes and cultural attractions, there is something for everyone to enjoy. Take a boat trip to the famous Porto Katsiki beach, visit the charming town of Nidri, or embark on hiking trails through lush mountains. Your Lefkada adventure awaits!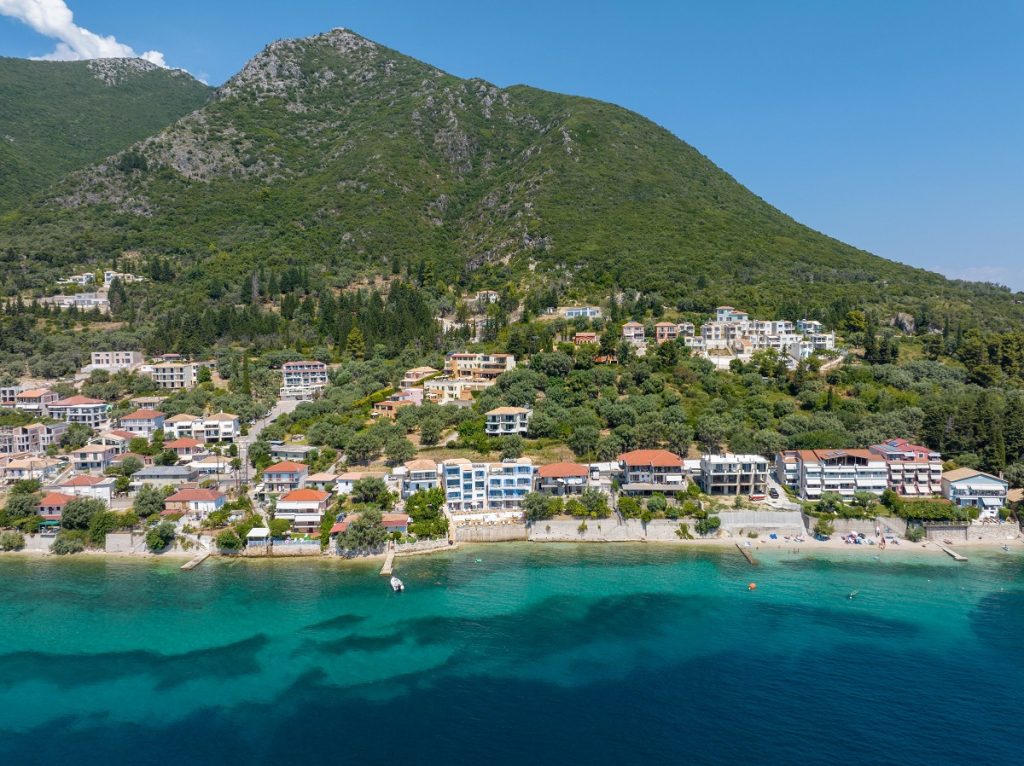 Book Your Unforgettable Vacation:
For those seeking an unforgettable vacation in Greece, Lefkada Blue Luxury Apartments provide the perfect retreat. Immerse yourself in the beauty of the Ionian Sea, enjoy the comforts of a fully equipped apartment, and create memories that will last a lifetime. Don't miss out on the opportunity to experience the magic of Lefkada. Book your stay with us and let us exceed your expectations.