Luxury Experiences in Preveza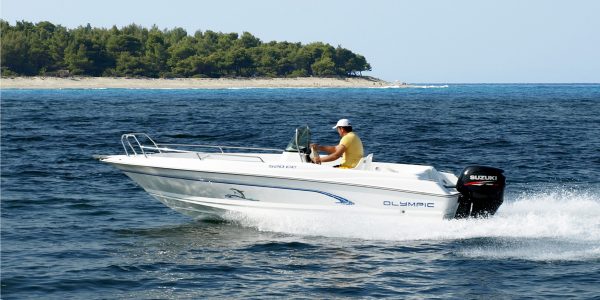 We truly believe that one of the best Luxury Experiences in Preveza is renting a motor boat and discovering the surrounding islands, beaches and coastal villages at your own leisure. Our local hand-picked partner will jump on the boat with you to give you a 10 minute lesson and you will feel comfortable to be ready to go out and on the most beautiful journey on the Ionian Sea.
Our motor boats up to 30hp can be rented without a license and just with your normal vehicle driving license. If you would like to have some more power and you have a license, the boats on offer go up to 250hp. You can choose a day's rental or decide to have a boat for several days during your Villa Holiday. In that case we can arrange for it to be delivered to a mooring close to your Luxury Villa in Preveza.
Contact us to book your Exclusive Luxury Villa
"Luxury Experiences" are available exclusively to clients of WhatsOnGreece.com. Once you have booked your Exclusive Luxury Villa, you will be contacted by our Luxury Experiences Manager to go through all our "Luxury Experiences" in your choice of Villa Holiday Destination in Greece.